Indian Bank is one of the vendors offering PPF Account opening. You can open a PPF Account by applying for it using both online and offline means.
In this article, we will discuss how to open a PPF account in Indian Bank? documents required, opening process, etc.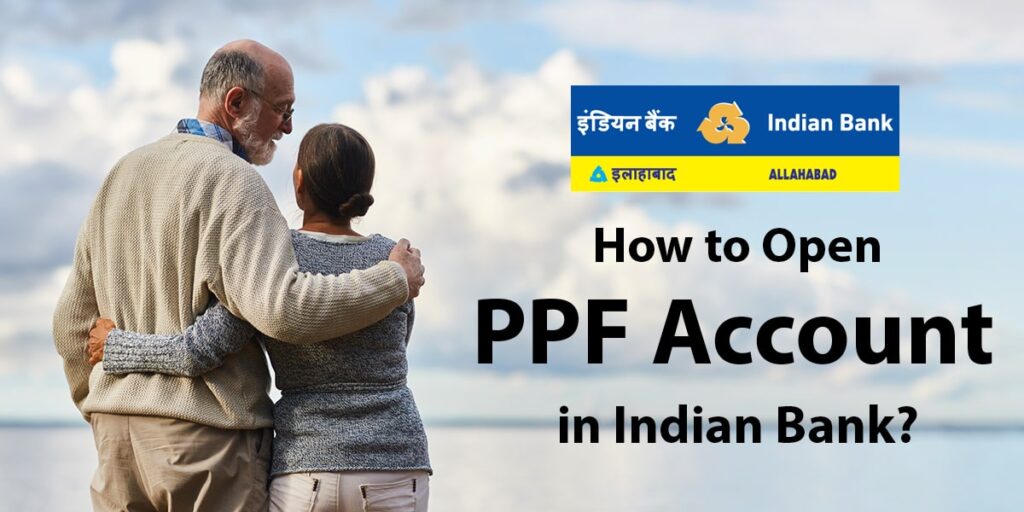 Key Features of Indian bank PPF
PPF Account offers attractive interest rate of 7.1% as of 2022 and is fully exempted from tax under the section 80C of Income Tax Act
The investment amount can be as low as Rs.500/- and you can invest upto Rs.1.50 Lakhs in one financial year
You can also avail loan against your PPF Account in 3rd and 6th financial year
You can also partially withdraw funds from the 5th financial year onwards
You can also extend in a block period of 5 years after PPF Account has attained maturity
How to Open PPF Account in Indian Bank?
The following are the step by step methods to open a PPF Account in Indian Bank-
Online
Visit the official Net Banking portal of Indian Bank and click on the login button
Now, login to your bank account using your login credentials
After logging in, navigate to my account tab followed by clicking on the "PPF Account Opening"
After clicking on the button, you have to enter the transactional password followed by clicking on the submit button
Now, you'll have to confirm your details
After confirming your details, your PPF Account opening process will be initiated
You'll be notified about your PRAN details, PPF account vis SMS and email or other means
After confirmed account opening, you can start the payment transfer using the PPF Account number
Offline
Visit the Indian Bank premises and ask for the PPF Account opening form
Fill the form with correct details and attach the below mentioned documents
Now, submit the application form and documents to the bank representative
He/she will review your application and you'll be notified about the status of your PPF Account via SMS
You can use the PPF Account number to deposit the funds after opening your PPF Account
Documents Required for PPF Account
The following are the documents required for PPF Account-
An Identity proof (Voter ID/PAN Card/ Aadhar Card)
A proof of residence (Utility Bill / Electricity Bill/Aadhar Card, etc.)
Passport size photographs
Pay-in-slip (available at the bank branch/post office)
Nomination form
FAQ
Can I open the PPF account online in Indian bank?
Yes, you can open the PPF Account in Indian Bank but for that, you've to have a net banking portal of Indian Bank.
How to Fund my PPF account after opening it online?
You can add the PPF Account number as a beneficiary in your account and send funds online.
What happens at the time when PPF Account matures?
Once the maturity period of 15 years is over, the account holder can partially withdraw the funds from their PPF Account. The funds remaining will be invested in an annuity program and the account holder would get funds thereafter as monthly/quarterly or yearly paychecks.
The post How to Open a PPF Account in Indian Bank? Documents Required, Opening Process, etc. appeared first on Ask Bank Blog.
source
https://www.askbankifsccode.com/blog/how-to-open-ppf-account-in-indian-bank/